Rep. Thompson memorializes victims of violence at Michigan State
RELEASE
|
February 15, 2023
Legislator stands with students, families impacted by this week's tragedy
PHOTO INFORMATION: State Rep. Jamie Thompson, of Brownstown, speaks in support of a memorial resolution expressing condolences and sympathies for this week's tragic shooting at Michigan State University before the Michigan House on Wednesday, Feb. 15. The resolution commemorates three victims who lost their lives, five others who are currently in critical condition and the countless students and families who were impacted by Monday night's violence. The resolution also paid tribute to courageous first responders whose fast action helped keep students, faculty and the community safe.
Said Thompson when addressing the resolution: "The feeling of hurt and loss in these situations is overwhelming, and my heart breaks for these families as they see the lives of their loved ones cut short. … Tragedy has been brought to our doorstep. As we grieve today, I am hopeful we are proactive tomorrow in finding effective solutions that will work for Michigan families."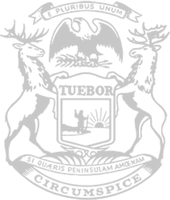 © 2009 - 2023 Michigan House Republicans. All Rights Reserved.
This site is protected by reCAPTCHA and the Google Privacy Policy and Terms of Service apply.