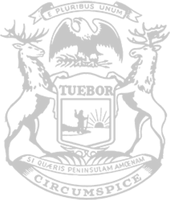 Rep. St. Germaine Backs Urgent Plan to Safeguard Tax Revenue as State Spending Breaks Records
Rep. Alicia St. Germaine is backing a plan to ensure tax money appropriated by the legislature in Lansing reaches its intended targets.
The plan, House Bill 4877, would limit the amount of money the State Administrative Board could unilaterally redirect into or away from any single line item to $200,000.
The bill comes as Democrats in the House and Senate pushed through a record-breaking state budget with total expenditures reaching over $81 billion dollars. It also is a response to Governor Gretchen Whitmer's actions in 2019 — when she used executive power to steer hundreds of millions in budgetary line items toward her own hand-selected projects without House or Senate approval.
"Clearly our piggy bank has been shattered," St. Germaine said. "We know that Democrats have spent away our savings and our surplus. And we know that Governor Whitmer can and has used her office to demand even more money for her own pet projects. All this leads to higher taxes and more people leaving our state. I'm backing this plan to try and tape up the shards of what used to be a thriving state economy."
HB 4877 was referred to the House Appropriations Committee for consideration.
Rep. St. Germaine and her office can be reached at +1 (517) 373-0555 and [email protected].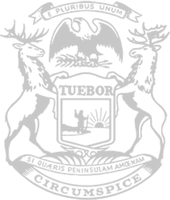 © 2009 - 2023 Michigan House Republicans. All Rights Reserved.
This site is protected by reCAPTCHA and the Google Privacy Policy and Terms of Service apply.