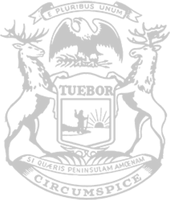 Rep. Slagh takes action to restore balance to Michigan's pandemic response
RELEASE
|
December 18, 2020
Plan requires legislative approval of emergency health orders beyond 28 days
State Rep. Bradley Slagh this week voted in support of a measure to provide legislative oversight of Michigan health orders issued during a pandemic and ensure the right of citizens to freely exercise their religion is never infringed upon by state or local health orders.
"The right to worship is ingrained into our Constitution, and one of the main reasons our Founding Fathers fought for independence," said Slagh, of Zeeland. "Especially during trying times, like those we are in now, many people turn to prayer and the security of their places of worship. No elected official or bureaucrat should be able to take that right away, even in times of pandemic. I was pleased to support this bill, which will help to preserve our rights and return our state to a more normal governance structure."
Senate Bill 1253 clearly states that state or local health officials could not restrict the capacity of places of worship or prohibit the exercise of religious practice, including sacraments. It would also limit emergency rules issued by the Department of Health and Human Services to 28 days and require legislative approval for an extension. This would align health rule practice with the 1976 law requiring legislative approval to extend a state of emergency declared by the governor beyond 28 days.
Another part of the plan would restore balance by reining in the broad authority the DHHS currently has when issuing emergency health orders. It would prohibit state government from forcing a business to close if it is complying with health and safety precautions.
Senate Bill 1253 now returns to the Senate for further consideration.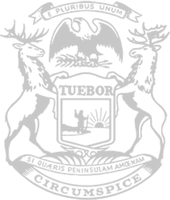 © 2009 - 2021 Michigan House Republicans. All Rights Reserved.
This site is protected by reCAPTCHA and the Google Privacy Policy and Terms of Service apply.