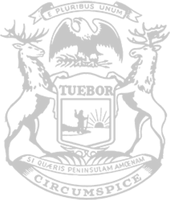 Rep. Slagh introduces first bills of new term
Proposals would improve public safety, protect personal privacy
State Rep. Bradley Slagh (R-Zeeland) has introduced his first bills of the 2023-24 legislative term.
The first proposal, House Bill 4012, would update the way speed limits are set on many Michigan roads.
Under current law, speed limits are set based on the 85th percentile of the average driver's speed on a road. Communities then round that number to the nearest multiple of 5 mph, often forcing them to round up rather than down. For example, if a road's average speed were 37.6 mph, the law forces the speed limit to be posted at 40 mph. Slagh's plan would change state law to allow communities to set speeds within the nearest multiple of 5 mph, rather than to the nearest, giving them the option to round down.
"I've listened to community officials who are frustrated by the existing method because it bases local speed limits solely on metrics, not on common sense factors such as pedestrian safety, road visibility obstructions, or proximity to parks and playgrounds," said Slagh, a former Zeeland Township Supervisor. "We must make this very simple change to state law to empower communities to keep all road users safer."
The bill was referred to the House Committee on Transportation, Mobility and Infrastructure for consideration.
The second proposal, HBs 4013-14, would prevent the state government from selling or sharing the personal contact information of Michigan citizens.
Michigan's Department of Licensing and Regulatory Affairs (LARA) is responsible for ensuring certain professionals have the necessary experience to provide specialized services. During the process, the department collects personal cell phone and email information about licensees and their businesses, but nothing is written in state law to prevent the department from sharing or selling the information.
Slagh introduced this bill in the previous term, but it was vetoed by Gov. Whitmer.
"State departments have no business profiting from the sale of Michigan citizens' personal contact information," Slagh said. "In light of the many high-profile cases of identity theft and other fraudulent and nefarious activity we have seen occur over the last number of years, one would think the governor would want to do everything in her power to protect Michiganders' personal information. I am hopeful my fellow lawmakers will see the value of this legislation that protects us all from unwanted phone and email solicitations, and that the governor will reconsider her past opposition to this commonsense legislation."
The plan was referred to the House Regulatory Reform Committee for consideration.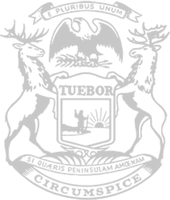 © 2009 - 2023 Michigan House Republicans. All Rights Reserved.
This site is protected by reCAPTCHA and the Google Privacy Policy and Terms of Service apply.