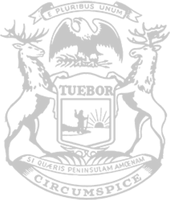 Rep. Slagh: Governor must eliminate red tape that is hurting small businesses during pandemic
State Rep. Bradley Slagh, of Zeeland, today called on Gov. Gretchen Whitmer to take swift action to help prevent Michigan's bar and restaurant industry from going bankrupt as a result of current restrictions. 
On Nov. 15, the state health department dealt an unnecessary blow to employees and job providers by installing a three-week ban on indoor dining. Earlier this week, the governor announced her health department would extend the ban through Dec. 20. 
Roughly 2,000 Michigan bars, breweries and restaurants have already permanently closed their doors this year, with another 6,000 establishments on the verge of collapse due to the latest COVID-19 restrictions, according to the Michigan Restaurant and Lodging Association. Slagh said the governor and her administration are directly responsible for the thousands of forced closures and employee layoffs within the industry and that they must also be responsible for getting establishments out of the mess they created – be it through financial relief and or temporary licensing reforms. 
"The COVID-19 pandemic restrictions have proven to be very unforgiving to Michigan's restaurant industry and the hard-working people who depend on it to pay their bills and provide for their families," Slagh said. "I have had several small-business owners tell me they are on the verge of losing everything if swift action is not taken." 
White Flame Brewing Co. in Slagh's district is one of many establishments across Michigan exploring creative ways to generate business and comply with the indoor dining ban. White Flame Brewing Co. submitted an application to the Michigan Department of Licensing and Regulatory Affairs to expand its business license and establish an outdoor dining area on its premises, however the department said the application will not be processed until January 2021. Slagh's office continues to work with the department and a trade group to process the application in a more timely manner. 
Slagh said the timeline provided by the department to process the application is discouraging, arguing businesses should only be required to notify the state to establish outdoor dining areas since the state stripped them of their indoor dining space. 
"This is a perfect example underscoring the need to cut regulations and strive for a more limited government," Slagh said. "It should never be harder to establish a business than have it be taken away by the government – especially here in Michigan. The governor needs to start working with the industry on a compromise that allows reopening, provided that businesses put in place the necessary health protocols."
Only a handful of COVID-19 outbreaks have been attributed to restaurants, according to investigation data tracked by the state health department. Slagh said after the months-long stay-at-home order and ban on indoor dining were lifted as a result of the Michigan Supreme Court's ruling, most bars, breweries and restaurants went above and beyond to make adjustments – spending thousands to ensure the safety of patrons.  
"Looking at the data and the magnitude of restrictions forced upon them, you can't blame bars, breweries and restaurants for feeling like they have a target on their backs," Slagh said. "They don't deserve any of this. The governor should either reopen establishments for safe indoor dining or start working with the industry on solutions that will allow more job providers to keep their business doors open and hard-working Michiganders employed."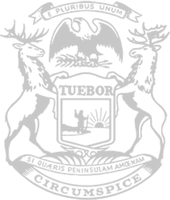 © 2009 - 2021 Michigan House Republicans. All Rights Reserved.
This site is protected by reCAPTCHA and the Google Privacy Policy and Terms of Service apply.