Rep. Slagh authors law improving principal residence exemption claim process for homeowners
Among Michigan's newest laws is one authored by State Rep. Bradley Slagh (R-Zeeland) ensuring a more user-friendly process for taxpayers and local governments to address late-filed principal residence exemption claims.
In Michigan, homeowners may claim the principal residence exemption (PRE), exempting them from the tax levied by a school district for school operation purposes, by filing an affidavit stating that they own and occupy the property as their main residence. Under the previous law, if a homeowner filed for a PRE after the deadline, they had to wait to have it granted by a local board of review, which meets only a couple times a year.
"This delay can result in higher mortgage payments, overpayment of property taxes and several other issues for taxpayers and local units of government," Slagh said.
The plan signed into law on Monday improves the procedure by allowing the local accessor to handle and process a late submitted application.
"I worked with stakeholders to reform this law, allowing local assessors to now immediately grant exemptions, benefitting both homeowners and the folks working in our local communities," Slagh said. "This common-sense amendment is one of many legislative efforts I have taken part in to make Michigan's government work better for the people."
House Bill 4534 is now Public Act 141 of 2022.
###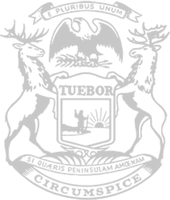 © 2009 - 2023 Michigan House Republicans. All Rights Reserved.
This site is protected by reCAPTCHA and the Google Privacy Policy and Terms of Service apply.