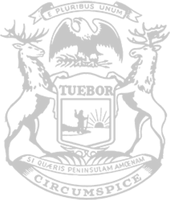 Rep. Schuette Working To Bring Key Project Funding To Midland
State Representative Bill G. Schuette today worked to bring funding for a project that will renovate a landmark in Midland County, opening up the historic Smith's Crossing Bridge to traffic after it had been closed since 1989.
The Michigan House of Representatives passed House Bill 4238 including funding to renovate Smith's Crossing Historic Bridge into a pedestrian bridge over the Tittabawassee River and pave a connecting trail along Smiths Crossing Road. The 300-foot-long bridge was built in 1907 and is listed on the National Register for Historic Places.
"This bridge is part of the rich fabric of our community and I am glad that we were able to secure vital funding to preserve it for future generations." Schuette said. "Going forward both current and future generations will be able to enjoy a piece of Midland's history as part of a regional network of trails. I will continue to fight for Mid-Michigan in the state legislature and look for ways to improve our region."
Terry Holt, Midland Charter Township Supervisor stated, "I am grateful that the State House approved funding for a project that will make a positive impact in Midland Township. I look forward to seeing this development proceed."
The project will receive a $300,000 grant from the Natural Resources Trust Fund, with the total cost estimated to be just over $4.1 million. For projects across the state that have been approved for Natural Resources Trust Fund grants, municipalities and counties will also contribute funding to cover the total.
Money in the Natural Resources Trust Fund comes from revenues generated by the development of minerals on state land – not taxpayer money – and is distributed on an annual basis in partnership with local governments. The money must be used for land acquisition or recreational development projects, according to the Michigan Constitution. The trust fund program dates back to the 1970s.
The recommendations within HB 4238 advance to the Senate for further consideration after receiving overwhelming support in the House.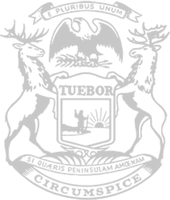 © 2009 - 2023 Michigan House Republicans. All Rights Reserved.
This site is protected by reCAPTCHA and the Google Privacy Policy and Terms of Service apply.