Rep. Schuette Introduces Legislation to Protect Michigan from Influence of Chinese Communist Party
RELEASE
|
September 27, 2023
Representative Bill G. Schuette is a sponsor of a new legislative package protecting the state from the influence of harmful foreign adversaries.
The new plans would prevent concerning entities from buying Michigan farmland near military bases, stop sensitive data from being stored on servers that might be owned by foreign entities of concern, block access to dangerous apps on government and education servers or devices, and more. These foreign adversaries include China, Russia, Iran, Cuba, Syria, North Korea, Venezuela, and any agency or entity deemed to be under significant control of any of these nations.
"From my experience as an Intelligence Officer with the Defense Department, I know firsthand that regimes like the Chinese Communist Party are our greatest national security threat," Schuette said after joining fellow Republican legislators in unveiling the plans. "From flooding our nation with cheap fentanyl to stealing our intellectual property, the Chinese Communist Party and its allies are trying to undermine our country at every turn.
"It is past time for our state government to prioritize our national interests rather than jeopardize them with bad deals like Gotion."
Schuette's bill specifically prohibits public bodies from entering into constraining agreements with foreign countries of concern and requires public disclosure of gifts from foreign countries of concern.
The proposals come amidst a flurry of concerning activity related to locations in which companies with ties to foreign governments are getting involved. Gotion Inc.'s planned electric vehicle plant near Big Rapids is less than 90 miles from Camp Grayling, the U.S.'s largest National Guard training facility, and only five miles from the Big Rapids National Guard Armory. Gotion was founded in China in 2006 and remains one-third Chinese-owned. Zhen Li, chairman and CEO of Gotion, is a member of the Chinese People's Political Consultative Conference National Committee – a high-ranking advisory body to the Chinese Communist Party.
This activity is not just Michigan-related. A Chinese-based manufacturer with documented links to the Chinese Communist Party tried to purchase farmland near the Grand Forks Air Force Base in North Dakota before the plan was struck down by local officials earlier this year.
Schuette has previously pushed for measures that would protect Michigan from situations that could undermine national security. In May, he offered an amendment to the state budget for the Department of Labor and Economic Opportunity that required a report to the House Appropriations Committee on any foreign persons or entities that may be involved in a project set to potentially receive money from the state's Strategic Outreach and Attraction Reserve (SOAR) fund.
The bills will soon be formally read into the record.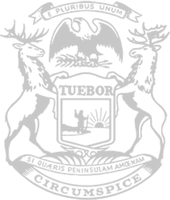 © 2009 - 2023 Michigan House Republicans. All Rights Reserved.
This site is protected by reCAPTCHA and the Google Privacy Policy and Terms of Service apply.