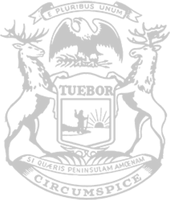 State Rep. John Roth (center), of Traverse City, offers testimony on House Bill 5556 before the House Education Committee on Tuesday, Nov. 30. HB 5556 allows community colleges to grant Bachelor of Science degrees in nursing – addressing nursing shortages and establishing a feeder system for well-trained talent locally.
Rep. Roth creating framework for mobile barbers with new plan
RELEASE
|
February 15, 2022
There may soon be new methods for how to get a haircut in northern Michigan and across the state.
Legislation introduced today by state Rep. John Roth will allow for the licensure of mobile barbers and shops, which could include a portable element through moved and towed vehicles or even within a client's home for an appointment.
Roth said the proposal is about convenience.
"There are other industries that already allow for this, such as hairdressers, and we're simply extending it to another profession," said Roth, of Traverse City. "A barber's skills don't magically leave them once they step out of their brick and mortar establishment. This can create more flexibility within their livelihoods while also making things a lot easier for consumers.
"It's a common-sense change."
Roth noted the proposal works to maintain current barber's licensing requirements through the state for mobile barbers, as well as sanitation, safety, record keeping and enforcement standards.
House Bill 5754 has been referred to the House Regulatory Reform Committee for consideration.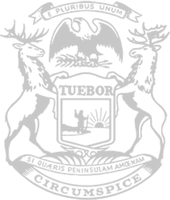 © 2009 - 2023 Michigan House Republicans. All Rights Reserved.
This site is protected by reCAPTCHA and the Google Privacy Policy and Terms of Service apply.