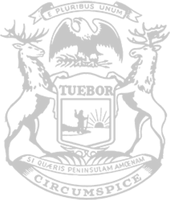 Rep. Reilly: UIA director must resign for numerous agency failures
In the wake of repeated failures at Michigan's Unemployment Insurance Agency (UIA), state Rep. John Reilly, a member of the House Oversight Committee, today called for the head of the agency to resign.
Liza Estlund Olson has served as acting director of the UIA since November 2020. Olson was appointed after former Director Steve Gray's resignation amid agency failures, but her tenure has also been marked by problems.
"Leaders are accountable for decisions made under their supervision, and the pervasive problems at the UIA demand a change at the top," said Reilly, of Oakland Township. "Director Olson must step down for her failure to correct defects at the agency. If not, Gov. Whitmer must take action and remove the director."
The COVID-19 pandemic and government restrictions led to a vast increase of unemployment claims, but many unemployed workers reported challenges in obtaining benefits. Legislative offices received numerous requests for assistance from constituents trying to navigate the UIA system. Fraudulent claims have also plagued the agency.
This summer, the UIA alerted nearly 700,000 recipients of federal Pandemic Unemployment Assistance that they may have received benefits in error, as they had selected reasons for seeking benefits on the PUA application that were not valid under federal law. The administration has since indicated that repayment will be waived for these claimants who applied in good faith. However, the Legislature recently learned the federal government informed the UIA of the error on its application as early as Jan. 6, meaning that the agency waited almost six months to inform affected PUA recipients they may be ineligible for the benefits they received.
The Oversight Committee recently held a hearing to review the many failures in the UIA, and the committee is continuing to investigate the agency's delay to inform PUA recipients whose benefits were in question.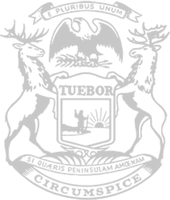 © 2009 - 2022 Michigan House Republicans. All Rights Reserved.
This site is protected by reCAPTCHA and the Google Privacy Policy and Terms of Service apply.