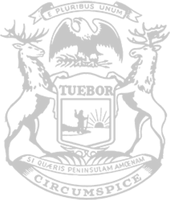 Rep. Reilly: Testimony did not alleviate concerns about unemployment agency
RELEASE
|
September 9, 2021
UIA director testifies before House panel
After hearing testimony from Unemployment Insurance Agency (UIA) acting Director Liza Estlund Olson before the House Oversight Committee today, state Rep. John Reilly, a member of the committee, reiterated the need for change at the agency.
"For the millions of Michiganders who have dealt with the UIA since the pandemic hit, its mismanagement has been obvious for quite some time," said Reilly, of Oakland Township. "Director Olson's testimony did not alleviate the serious concerns I have — and the people of Michigan have — about the agency's operations"
Although the agency has undergone numerous issues, such as slow service for claimants, the committee invited Olson to testify primarily about recent news regarding the federal Pandemic Unemployment Assistance (PUA) program. The agency had waited several months to inform recipients their benefits might be at risk in light of information from the federal government. During testimony, Olson failed to provide a detailed explanation as to why the agency delayed so long to inform claimants and the Legislature.
This summer, the UIA told nearly 700,000 PUA recipients that they may have been issued benefits in error because they had chosen reasons for seeking benefits on the application that were deemed invalid under federal law. The agency has since announced that these claimants, who applied in good faith, will not be required to repay the benefits they received.
In August, the Legislature learned the federal Department of Labor (DOL) informed the UIA of the erroneous options included on its application as early as Jan. 6. In other words, the agency waited nearly six months to inform affected recipients of the issue.
When the Legislature had previously inquired about the error, the UIA had only provided a Feb. 25 memo distributed by the DOL and did not give any indication of earlier knowledge of the issue. In her testimony, Olson did not explain why the Legislature was not apprised of the full timeline. Reilly and other legislators have helped numerous residents with unemployment issues, and the poor communication from the agency limited their ability to provide information on the PUA situation.
Reilly previously called for a change in leadership at the UIA. He urged the governor to fire Olson if she did not resign.
Olson was appointed acting director in November 2020, following Director Steve Gray's resignation.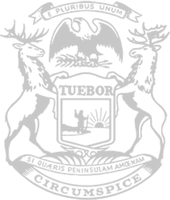 © 2009 - 2022 Michigan House Republicans. All Rights Reserved.
This site is protected by reCAPTCHA and the Google Privacy Policy and Terms of Service apply.