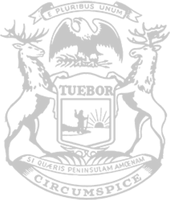 Rep. Posthumus urges Whitmer to deploy MI National Guard to Southern Border as Biden ends Title 42
Rep. Bryan Posthumus is calling on Gov. Whitmer to immediately deploy Michigan's national guard reserve to the nation's southern border to help Texas combat projected surges of illegal border crossings. The call comes as the Biden Administration is set to end Title 42 on Thursday, May 11.
"Biden's own Homeland Security is anticipating 400,000 additional illegal border crossings per month as a result of this policy change. For context, that's double the population of Grand Rapids," Posthumus said. "Biden's weak border security and failed catch-and-release policy has made every state a border state. This surge will directly impact Michigan and we cannot afford to sit on the sideline on this issue."
Border Patrol has reported record amounts of illegal migrant encounters and drug seizures since the early days of the Biden Administration in 2021. In response, many states have sent their national guard troops to the southern border in the past, including Midwestern states Iowa and Ohio.
"Ending Title 42 will have a detrimental impact on our national security and pour gasoline on the fentanyl crisis," Posthumus said. "If DC will not act, states can and must step up."
Rep. Posthumus and his office can be reached at (517) 373-0830 or [email protected].
#####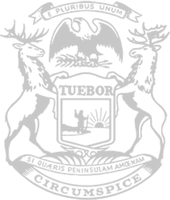 © 2009 - 2023 Michigan House Republicans. All Rights Reserved.
This site is protected by reCAPTCHA and the Google Privacy Policy and Terms of Service apply.