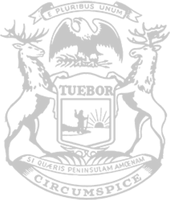 Rep. Posthumus spearheads plan expanding upon ethics reforms already approved by House
State Rep. Bryan Posthumus is commemorating Sunshine Week by announcing a plan to require more transparency from Michigan's elected leaders and strengthen the protections available under the state's Freedom of Information Act.
Sunshine Week is a time to highlight the importance of laws that keep government open and accountable. The plan builds upon the numerous ethics reforms prioritized by House Republicans and approved with overwhelming bipartisan support in 2021. The comprehensive list of reforms already approved includes improvements to ethical standards, financial disclosure requirements, bans on conflicts of interest, expansion of the Freedom of Information Act, changes to the "lame duck" legislative session, and more.
"The effectiveness of our system of government hinges on delivering accurate reporting and transparency to the people," Posthumus said. "Our system can and should be better. That's why we've introduced this plan to improve upon existing ethics standards and bolster the accountability of Michigan's government." 
The plan announced today contains four measures focused on ethics, including requiring more detailed campaign finance reports, banning lobbyist-sponsored travel, and prohibiting paying family members with campaign money. It also includes improvements to the Freedom of Information Act (FOIA) that make the process for requesting public documents easier and more accessible to the public.
House Bills 5921-29:
Create stricter ethical standards for officials and candidates: Lobbyists will no longer be able to sponsor travel or lodging for legislators. If a nonprofit is used to cover travel, the expenses must be clearly disclosed. A political candidate's immediate family members will be banned from receiving payments from campaign accounts.
Increase transparency surrounding lobbyist and campaign spending: Lobbyists will be required to disclose money spent on partisan legislative staff. Detailed descriptions of campaign expenditures and disbursements will be required and made available to the public on the Secretary of State's website.
Make FOIA requests more accessible to the public: The plan would streamline bureaucratic processes that frequently slow down requests for public records under FOIA.Public bodies will be required to clearly post the name and contact information of their FOIA coordinator, accept electronic payments for documents requested under FOIA, and acknowledge that a record exists even if it is exempt from FOIA. If a FOIA request is denied, the plan requires a public body to bring up all reasons for denial at the time of the denial. It also clarifies that a public body cannot shield documents from FOIA by handing them over to legal counsel.
The new bills will be referred to the House committees on Oversight and Elections and Ethics.
###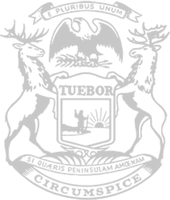 © 2009 - 2023 Michigan House Republicans. All Rights Reserved.
This site is protected by reCAPTCHA and the Google Privacy Policy and Terms of Service apply.