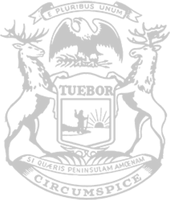 Rep. Posthumus sends letter to state health director asking for change to high school sporting event capacity limits
RELEASE
|
February 25, 2021
Rep. Bryan Posthumus, of Kent County, on Wednesday sent a letter to Michigan Department of Health and Human Services (MDHHS) Director Elizabeth Hertel, urging for a swift change to current sporting event capacity limits to allow immediate family members of student-athletes to be part of the audience.
The Michigan High School Athletic Association recently updated its own guidelines to mirror those from MDHHS, allowing no more than two guests per athlete in high school venues that operate either without fixed seating or with capacity limits.
Many districts have chosen to exclude siblings of student-athletes from the two-person maximum. Enormous child-care burdens have been placed on parents as a consequence of this decision and it is negatively impacting traditional family values.
"We should be supporting our students and their families at every corner, not creating more of a struggle for those already enduring tough times," writes Rep. Posthumus. "Families need to be together during these times, and many children enjoy watching their brothers and sisters participate in sports. Turning away siblings as guests at high school events puts a burden on the entire family as parents are forced to unnecessarily prioritize their own children's importance."
The letter asks for Director Hertel's support in enacting a change to these murky guidelines in order to better serve Michigan student-athletes and their families, while giving school districts flexibility in their decision-making.
Rep. Posthumus's letter to MDHHS is attached.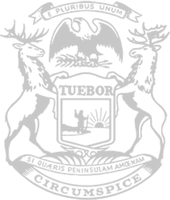 © 2009 - 2021 Michigan House Republicans. All Rights Reserved.
This site is protected by reCAPTCHA and the Google Privacy Policy and Terms of Service apply.