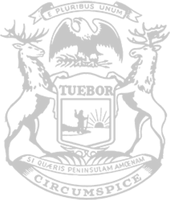 Rep. Posthumus opens Lansing office, announces staff members
State Rep. Bryan Posthumus announced his legislative office is now open and ready to serve the residents of East Grand Rapids, Grand Rapids Township, Plainfield Township, and the townships of Cannon, Courtland, Nelson, Oakfield, and Spencer.
"My number one goal is ensuring our residents are well-represented in Lansing by having their concerns and ideas heard," Posthumus said. "I'm honored you have selected me as your State Representative and look forward to jumping right in with legislative work."
Some of the major issues Posthumus is preparing to fight for include taking steps to reopen Michigan as safely and efficiently as possible as we continue to battle economic hardships from COVD-19 shutdowns, backing Michigan's heroic men and women of law enforcement, protecting and preserving our state's precious natural resources, and prioritizing vocational education while ensuring all students have access to quality schools no matter where they live.
Rep. Posthumus also announced the members of his Lansing office, Ryan Knight and Garrett Medina. Knight, a recent graduate of Northern Michigan University, previously worked as Posthumus' Campaign Manager and will now serve as his Legislative Director. In his spare time, Knight coaches varsity high school football at Forest Hills Northern High School. Medina, a recent graduate of Calvin College, has worked at the Michigan House for just under a year, previously as an intern. Prior to his time at the House, he worked on a congressional campaign and at the Michigan Republican Party.
 "I'm fortunate to have both these men join my staff and know they're going to be critical fighters for the 73rd District," Posthumus said.
 Residents can contact Rep. Posthumus by calling 517-373-0218 or by emailing [email protected].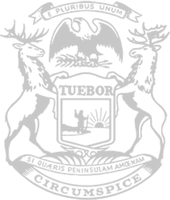 © 2009 - 2021 Michigan House Republicans. All Rights Reserved.
This site is protected by reCAPTCHA and the Google Privacy Policy and Terms of Service apply.