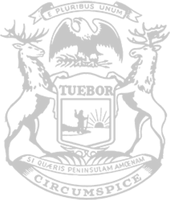 Rep. Posthumus, Michigan Soybean Association offer testimony on bill to postpone jury duty for farmers during harvest season
State Rep. Bryan Posthumus, majority vice-chair of the House Committee on Agriculture, today offered testimony in support of his plan to allow crop farmers to postpone jury duty during harvest season, which runs from April through November.
"As a fifth-generation farmer, I am all too familiar with the sacrifices and struggles that go along with operating a farm during harvest season," said Rep. Posthumus. "Many farms are family-run businesses where each farmer's contributions are crucial to the success of the harvest. Asking an operator to leave their farm behind even for just one day can easily result in a significant amount of lost revenue. With scheduled contracts at stake, leaving for jury duty could very well impact planting, growing, and farmers' entire livelihoods."
Under current law, farm employees can opt out of jury duty, but self-employed farm operators are not given the same opportunity. Farm operators can ask for exemptions from jury duty service, but laws differ by county and decisions are usually left to the discretion of the judge hearing the appeal.
"Farming, especially during harvest season, is a sun-up to sun-down type of job," said Rep. Posthumus. "It requires dedication, determination and resilience, and there is no such thing as a  typical work week or harvest season.  This legislation won't have a negative impact on the court system or juries, but it will have a big impact for growers and their ability to operate their businesses successfully."
Rep. Posthumus was joined by Samantha Krhovksy, a member of the Michigan Soybean Association's board of directors. Krhovsky also owns and operates a farm with her husband and works as an agronomist.
"Timing is usually the first, most critical step in getting our crop set up for success in the field," said Samantha Krhovsky. "Each year can be drastically different, which is why it is important to look at the timeline that this legislation is proposing, with the drastically different 2019 and 2020 plant years serving as great examples. In 2019, planting was delayed into June, much later than normal, but in 2020 we were able to get crops in the ground earlier in the season, resulting in a larger yield. Each crop year is different, meaning farmers cannot afford to be away from their fields for a single day. Harvest season is a critical time, and asking farmers to step away from their work risks their entire business and livelihood."
Posthumus'House Bill 4550 remains in the Committee on Agriculture for further consideration.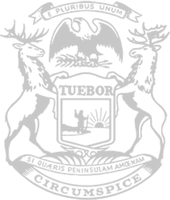 © 2009 - 2021 Michigan House Republicans. All Rights Reserved.
This site is protected by reCAPTCHA and the Google Privacy Policy and Terms of Service apply.