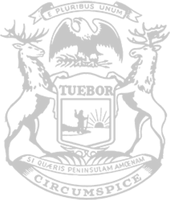 Rep. Posthumus: Law enforcement officers deserve our greatest respect
Lawmaker raises awareness for Law Enforcement Awareness Day on Jan. 9
State Rep. Bryan Posthumus today expressed his gratitude for those who put their lives on the line every day for the safety and well-being of others by encouraging people to recognize Law Enforcement Awareness Day on Jan. 9.
Posthumus, of Kent County, said there has been a lot of negativity directed toward law enforcement recently, which is why now – more than ever – is the time to make sure officers know they are appreciated.
"I want to extend my greatest appreciation to all those who leave their house each morning to protect their communities, never knowing for sure if they'll return home that evening," Posthumus said. "I encourage everyone to thank someone you know in law enforcement, whether that be in person or through a letter in the mail. You can also wear blue clothing to show your support, share a positive experience you've had with law enforcement on social media, or even organize a virtual event in support of law enforcement officers online. Our officers do so much for us each and every day, and they deserve to know they are respected."
Posthumus will be presenting a tribute to the Kent County Sherriff's Department in Grand Rapids at 10:30 a.m. on Jan. 22. The address is 701 Ball Ave.
For more information, residents can call his office at 517-373-0218.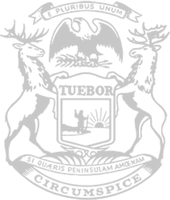 © 2009 - 2021 Michigan House Republicans. All Rights Reserved.
This site is protected by reCAPTCHA and the Google Privacy Policy and Terms of Service apply.