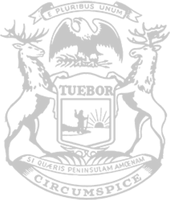 Rep. Posthumus introduces bill calling for more government transparency
Rep. Bryan Posthumus today introduced a portion of a 10-bill package that would increase transparency in government operations.
This plan would expand Michigan's Freedom of Information Act (FOIA) by adding a new Legislative Open Records Act (LORA). Currently, state legislators and the governor are not subject to open record laws.  
"Michigan is consistently given failing rates for government transparency and accountability. That's shameful and simply unacceptable," said Rep. Posthumus. "Taxpayers deserve to know what's going on in Lansing, especially when the money for our legislative priorities and salaries comes out of their own pockets."
Michigan is one of only two states that still exempts its governor and lieutenant governor from these laws, and one of only six states that excludes state legislators. A 2015 report from the Center for Public Integrity ranked Michigan's government transparency and accountability laws as the worst in the nation, calling it "an honor system with no honor." LORA would bring a new level of transparency and accountability to Michigan's legislative and executive branches of government. This is a much-needed step in increasing public confidence in government.
"I want the people of Michigan to know without a doubt that I intend to use taxpayer resources responsibly, unlike Governor Whitmer, who secretly used more than $150,000 or those funds to pay off the former health director," said Rep. Posthumus. "We owe it to our constituents to pass this package. We work for and answer to them at the end of the day."
Gov. Whitmer's administration recently paid former state health director Robert Gordon more than $150,000 in a deal requiring the two sides not discuss the circumstances leading to his sudden resignation. Gordon was responsible for issuing many COVID-related health orders during his tenure.
The Posthumus sponsored bill currently sits in the House Oversight Committee, pending a vote.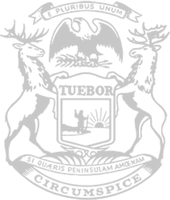 © 2009 - 2022 Michigan House Republicans. All Rights Reserved.
This site is protected by reCAPTCHA and the Google Privacy Policy and Terms of Service apply.