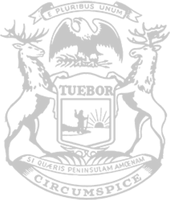 Rep. Posthumus: Governor's statewide indoor dining ban hurts Michigan's bar and restaurant workers
Lawmaker urges Governor to allow dine-in ban to expire Jan. 15, as planned
State Rep. Bryan Posthumus, of Kent County, today called on Gov. Whitmer to stay true to her word by ending the statewide dine-in ban this week that made it a crime for hundreds of thousands of hard working Michigan residents to earn a paycheck.
Posthumus explained that the current COVID-related health orders banning in-person dining are scheduled to expire Jan. 15, and he said it's crucial the Governor not extend the order past that date.
"So many people in the restaurant industry are barely holding on right now and are relying on the Governor to keep her word," Posthumus said. "Scaling back the Governor's lockdown order and other needless restrictions are top priorities I plan to tackle. 
"Thousands of Michigan residents are struggling because dine-in eating remains banned and they're not able to provide for their families. It's time to get restaurants back up and running. I trust the people of our state to responsibility open their businesses and provide incomes for their employees.
I hope the Governor honors her word and puts an end to the ban this week as planned. So far, it seems every time one of her orders is set to expire, she extends it. That's confusing and unfair to Michiganders everywhere."
In addition, Posthumus is encouraging Michigan residents show support to all those who are part of the restaurant industry by participating in 'Restaurant Dine-In Day', scheduled for Wednesday, Jan. 16.
"Assuming the Governor honors her original plan to end the dine-in ban Jan. 15, I hope people will get out and enjoy a meal on Jan. 16," Posthumus said. "Our restaurant and bar workers need us right now. Let's show them we've got their back. If you can, consider leaving a generous tip."
Posthumus added that Michigan's restaurant industry knows how to operate safely and encourages everyone to follow appropriate protocols, such as social distancing and mask wearing when possible.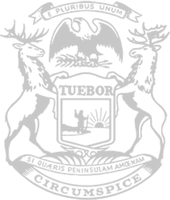 © 2009 - 2021 Michigan House Republicans. All Rights Reserved.
This site is protected by reCAPTCHA and the Google Privacy Policy and Terms of Service apply.