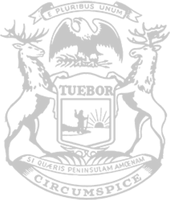 Rep. Posthumus: Estlund Olson's committee testimony proves it's time for new leadership within UIA
RELEASE
|
September 10, 2021
State Rep. Bryan Posthumus today stated it is time to replace Unemployment Insurance Agency Director Liza Estlund Olson.
Posthumus said Estlund Olson revealed nothing during Thursday's House Oversight Committee that proves she is fit to continue as leader of the state's UIA. Estlund Olson was appointed as director 10 months ago by Gov. Gretchen Whitmer after the previous director resigned amid a long list of UIA failures, and the department has not noticeably improved.
"This was Estlund Olson's chance to show she has the leadership skills necessary to lead the agency during this important time," Posthumus said. "But all she did was shift blame for the agency's failures onto others. It's clear from her responses that a change in leadership is needed to provide better direction. Michigan workers have struggled too much at the hands of the agency's shortcomings – it's time to outfit the UIA with a new leader who can provide Michigan workers with the resources they need."
The unemployment agency has consistently failed Michigan residents during the COVID-19 pandemic. It paid out millions in fraudulent claims while delaying payments for months to tens of thousands of actual Michigan residents, and allowed state employees to jump the line ahead of hard-working families trying to make ends meet. Since Estlund Olson took over, UIA failed a federal monitoring report last winter and still has not fixed the problems that were uncovered eight months later. UIA knowingly gave out benefits to ineligible recipients for months, and then caused confusion by sending 700,000 people a letter raising the possibility of having to pay back their benefits.
UIA has repeatedly expressed concerns with its software and a third-party vendor over the past year and a half, including the failed website workers needed to use to apply for benefits. Despite this, UIA and the governor recently extended the contract with that same vendor for another year.
Despite ample time to address the issues at UIA, there is still a backlog of 20,000 Michigan workers who have not been paid their unemployment benefits and the agency waited 15 months to open any offices for in-person appointments, making it more difficult for many Michigan residents to get their questions answered or receive benefits.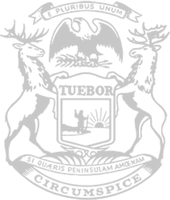 © 2009 - 2023 Michigan House Republicans. All Rights Reserved.
This site is protected by reCAPTCHA and the Google Privacy Policy and Terms of Service apply.