Rep. Posthumus elected to serve as Republican floor leader
RELEASE
|
November 10, 2022
Republican lawmakers in the state House today selected Rep. Bryan Posthumus (R-Kent County) as Republican floor leader for the 2023-2024 legislative term.
Posthumus said he is eager to take on this new role as a primary strategist for the caucus.
"It is an honor to have the support of my colleagues to lead our efforts to advance the priorities of families, workers and job providers throughout Michigan. House Republicans have led the way in moving Michigan forward for years, and we will continue do so in the coming term," Posthumus said. "Continued progress is crucial as the state faces numerous challenges. Families are struggling to make ends meet with cost increases that show no signs of letting up, they're worried about threats to public safety in their communities, and want to be more involved in their children's education. We must also continue to make Michigan competitive and attractive to job providers looking for a place to bring economic opportunities."
First elected in 2020, Posthumus currently serves as majority vice chair of the House Committee on Agriculture. He also serves on the Committees on Education, Insurance, and Rules and Competitiveness.
Posthumus has championed bills to benefit the state's agriculture community, including one to allow the sale of topical and consumable cannabidiol (CBD) products in Michigan and another to allow crop farmers to postpone jury duty during harvest season, which runs from April through November. He also sponsored legislation to provide allow professional licensure reciprocity between Michigan and other states – cutting red tape to make it easier for professionals to move to Michigan.
Along with his Republican floor leader duties next session, Rep. Posthumus will continue to serve on House committees.
###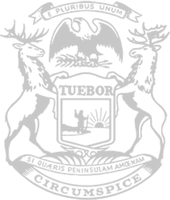 © 2009 - 2023 Michigan House Republicans. All Rights Reserved.
This site is protected by reCAPTCHA and the Google Privacy Policy and Terms of Service apply.