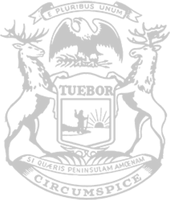 Rep. Posthumus: Education bills will make Michigan 'the last option on the list' for young teachers
Republican Floor Leader Bryan Posthumus voted NO today on a package of bills offered by the Democrat majority in Lansing.
HBs 4354-4357 are a suite of legislation that, if enacted, would dramatically shift decision making and authority over schools from the locally elected school boards to the Michigan Education Association (MEA).
Proponents of the bills argue it puts more power in the hands of teachers unions and protects longtime educators from being replaced, but Posthumus believes the unintended consequences will be severe and at the expense of our kids.
"The most worrying thing to me about these bills is the fact that they allow the unions to determine how teachers in Michigan will be evaluated and placed in the classroom. That's like asking the kids in those classrooms to grade themselves. Do you think they will ask for tough, surprising tests that require them to be at the top of their game? I don't. Independent, non-union, non-biased evaluations are critical to measuring and improving our education systems here in Michigan. These bills put all that power with one party: the union. To me, that's simply too dangerous to allow. Do you think it's in the best interest of our kids that a union in Lansing will be determining how teachers are placed in classrooms instead of that decision being handled locally? I don't. "
Lack of oversight is one of the two main issues Posthumus raised from his office today at the State Capitol — the other being Michigan's ability to attract and retain new educators with fresh ideas.
"These laws would further exacerbate the emphasis on tenure over skill," Posthumus said. "I agree that teachers should be rewarded for showing dedication and commitment over the long-run, but we need to first prioritize quality educators for our kids. New teachers already know how hard it is to compete against those with tenure. These bills, if passed, would make us the last option on the list for new graduates both within and outside the state. That's why I voted no and will continue to do so until I see laws that prioritize the best interest of our kids."
Rep. Posthumus and his office can be reached at (517) 373-0830 or [email protected].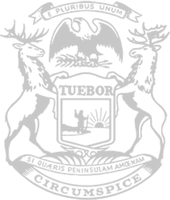 © 2009 - 2023 Michigan House Republicans. All Rights Reserved.
This site is protected by reCAPTCHA and the Google Privacy Policy and Terms of Service apply.