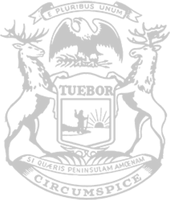 Rep. Posthumus criticizes governor's mask mandate for 2-year-old children
Rep. Bryan Posthumus, of Kent County, today criticized Gov. Gretchen Whitmer's most recent mask mandate requiring children 2 to 4 years old to wear masks while in public spaces, including day care and camps. The mandate, issued by the Michigan Department of Health and Human Services (MDHHS), went into effect on Monday. Previously, the rule only extended to children 5 years of age and older.
The World Health Organization (WHO) advises against children under 5 years of age wearing masks.
"Mandates from our state health department generally follow the advice of the CDC, an organization that has repeatedly flip-flopped on COVID-19 protocols," said Rep. Posthumus. "From last year's promise that it will only take two weeks to stop the spread, to regulations that have burdened school-age children and families, to Monday's mandatory mask requirement for children with smaller airways who are known to be less likely to contract the virus, the people of Michigan have had enough. I will use whatever avenue available to protect our children from government overreach."
Young children account for a very small percentage of the state's COVID-19 cases. Children aged 9 and younger make up 11.5 percent of Michigan's population, but they account for just 3.7 percent of the state's COVID-19 cases, according to state data. Of that age bracket, children ages 2 to 4 years old account for only a third of it.
"Social interaction and education are important at any age, but are especially crucial for school-age children," said Rep. Posthumus. "Instead of putting time, effort, and resources into making sure kids get back to the classroom, our state leadership has focused on mask mandates for toddlers. Our governor has been keen on following the science, yet there is no data to back this new mandate up. I strongly urge Governor Whitmer to put an end to yet another arbitrary mandate."
The mandate is set to expire on May 24.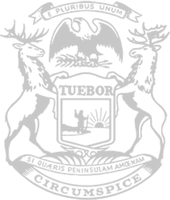 © 2009 - 2021 Michigan House Republicans. All Rights Reserved.
This site is protected by reCAPTCHA and the Google Privacy Policy and Terms of Service apply.