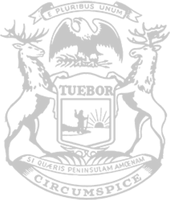 Rep. Bryan Posthumus delivered a speech Tuesday on the House floor before his legislative colleagues in support of his plan to open new educational opportunities for Michigan students through scholarships.
Rep. Posthumus champions plan giving Michigan families more educational choices
The state House has approved state Rep. Bryan Posthumus' plan to open new educational opportunities for Michigan students through scholarships.
The Student Opportunity Scholarships would give Michigan families more flexibility and choices in their kids' K-12 education. The scholarships could be used for a variety of purposes, including tutoring, supplemental textbooks, summer education programs or advanced classes for students who can't currently access them.
"This is what's best for our kids, their families, and their communities," Posthumus said during his speech on the House floor. "The pandemic revealed just how important it is for moms and dads to have access to the support they need when their kids are experiencing difficulties."
Funding for the Student Opportunity Scholarships will come from private funds only. Individuals, businesses, and organizations can contribute to the program themselves, which protects public school funding and helps families save on their taxes. No school funding will be used for these scholarships.
Eligible recipients of a scholarship would include students from low- to middle-income families, students with a disability, or children in foster care.
"This is a win for low-income families and for families with special needs. It's a win for families living in rural communities and for families across the state who are struggling," Posthumus said. "This plan recognizes the pandemic's impact on our students and families and provides a vehicle to invest in our children and make sure they have every opportunity to catch up and accelerate."
Similar plans in 28 other states, which include most states in the Midwest, have proven successful. Studies across the country have demonstrated the positive impact of similar programs on student progress.
House Bills 5404-05 now advance to the Senate for further consideration.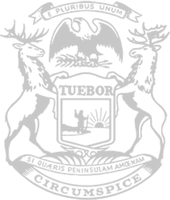 © 2009 - 2022 Michigan House Republicans. All Rights Reserved.
This site is protected by reCAPTCHA and the Google Privacy Policy and Terms of Service apply.