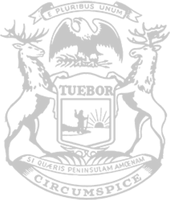 Rep. Paquette calls on governor to improve communication with local health departments
Berrien County Health Dept. receiving less than 1,000 vaccines per week
State Rep. Brad Paquette, of Niles, today expressed concerns with the governor's failed communication with local health departments as it pertains to her COVID-19 vaccine rollout plan and vaccine availability.
Earlier this week, Berrien County Health Department officials reported they are receiving less than 1,000 vaccinations per week and will not have the number of vaccines necessary to move to the next phase of the plan, vaccinating those 65 and older, for several weeks.
Officials for Oakland and Macomb Counties, which are among the most highly populated counties in the state, also recently spoke out against the speed of distribution thus far.
"Berrien County isn't the only area that has experienced shortages in available vaccines," Paquette said. "Health departments across the state are having trouble getting answers from the governor's administration. If this plan is to be successful, communication is necessary."
Paquette is calling on the governor to address the shortage and improve communications with local health departments, which are being inundated with calls from local residents after the governor recently prematurely announced the state was ready to move on to the next phase of distribution.
"Our health departments and pharmacies need answers," Paquette said. "They simply don't have the volume to get the job done and don't have any information from the administration or the state health department about how many doses are on the way or when they will receive them."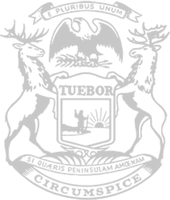 © 2009 - 2023 Michigan House Republicans. All Rights Reserved.
This site is protected by reCAPTCHA and the Google Privacy Policy and Terms of Service apply.