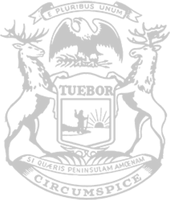 Rep. Neyer sworn in, announces Michigan House office is open to serve residents
State Rep. Jerry Neyer today announced his House office in Lansing is open to help serve people in the 92nd House District.
Neyer is in his first term as a state representative. He has spent the last 30 years working at his family's dairy farm, which he operates with his father and brother. Prior to serving in the state Legislature, he spent more than 20 years serving on the Isabella County Farm Bureau, the Michigan Dairy Marketing Committee and the Isabella County Planning Commission.
"This is a new chapter within my public service, but I remain committed to being accessible to people I represent and making sure government is working effectively and efficiently for hardworking taxpayers," said Neyer, of Shepherd. "I welcome anyone who has questions or concerns about what is going on locally or in Lansing to contact my office."
People can contact his office by phone at (517) 373-2646 or email at [email protected]. The 92nd House District covers portions of Gratiot and Isabella counties.
PHOTO INFORMATION: State Rep. Jerry Neyer (right), of Shepherd, is sworn in by former House Clerk Gary Randall on Wednesday, Jan. 11 at the state Capitol.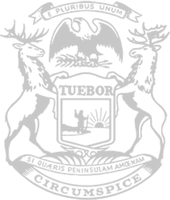 © 2009 - 2023 Michigan House Republicans. All Rights Reserved.
This site is protected by reCAPTCHA and the Google Privacy Policy and Terms of Service apply.