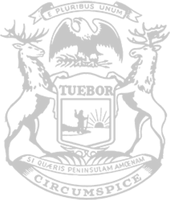 Rep. Mueller: Unemployment agency hid error for six months before notifying recipients
Legislator calls on UIA not to charge residents for its own failures
State Rep. Mike Mueller today said the people of Michigan deserve answers from the state's Unemployment Insurance Agency after a letter from the federal government revealed the state agency hid an error from the public for six months before recipients were notified.
As early as Jan. 6, the federal government told the state agency that multiple qualification requirements the state had developed were not in compliance with federal law. As a result of the error, the UIA sent letters in June informing nearly 700,000 people that they would be required to fill out additional paperwork to determine if they were truly eligible for the pandemic unemployment assistance they received. If not, the UIA says they may be required to pay money back to the state.
"This is just the latest in a string of missteps," said Mueller, of Linden. "The unemployment agency has had nothing but problems since the governor shut down the economy. The incompetence and secrecy this agency has demonstrated is completely unacceptable – and so is asking people the governor put out of work to return money they already spent to pay their bills and put food on the table. The Whitmer administration owes us some answers."
UIA Director Liza Estlund Olson has been asked to appear before the House Oversight Committee to explain this timeline and the decision-making involved. Mueller said those answers are very important to the many people who have come to legislators with questions about what is going on at the agency.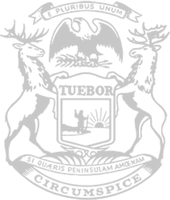 © 2009 - 2022 Michigan House Republicans. All Rights Reserved.
This site is protected by reCAPTCHA and the Google Privacy Policy and Terms of Service apply.