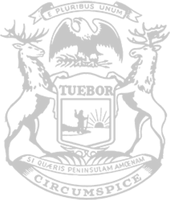 Rep. Mueller tapped to lead House Government Operations Committee
State Rep. Mike Mueller today was appointed by Speaker Jason Wentworth to serve as chair of the House Government Operations Committee.
Mueller, of Linden, said he is honored to lead the committee, which guides House discussions on a wide range of policy proposals that impact the core functions of government.
"It's a great privilege to lead such a vital committee," Mueller said. "Serving in this role will allow me to make sure the voices of people in our community are heard as we craft and refine policies with the ultimate goal of improving the lives of Michigan families."
Additionally, Mueller will continue to take a leading role in the state's criminal justice reform effort as vice chair of the Judiciary Committee. He also will serve as a member of the Health Policy and Regulatory Reform committees.
As co-chair of the House's Committee on Committees, Mueller helped Speaker Wentworth develop the committee assignments for all 110 representatives serving in the House.
"I appreciate all of the hard work our team put in to match each representative with committees where they will be able to contribute their knowledge and skills to help move our state forward," Mueller said. "Our team carefully weighed everyone's real-world experience, personal interests and policy goals to come up with a winning roster that will give legislators a platform to make sure the voices of their communities are heard."
Residents may contact Mueller's office via email at [email protected] or call (517) 373-1780.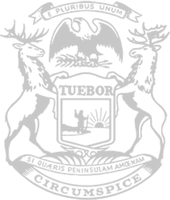 © 2009 - 2021 Michigan House Republicans. All Rights Reserved.
This site is protected by reCAPTCHA and the Google Privacy Policy and Terms of Service apply.