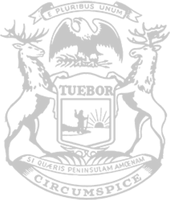 Rep. Mueller supports small businesses with vote to cut taxes, end government overreach
State Rep. Mike Mueller today voted to clarify Michigan's tax laws and provide relief to family-owned businesses throughout Michigan.
Mueller, of Linden, said the Michigan Department of Treasury has audited small businesses and tried to use vague laws to collect sales and use taxes that the businesses shouldn't owe, entangling them in a complex appeal process. To solve the problem, Mueller helped the House approve two packages of legislation to clarify that Michigan's sales and use taxes do not apply to certain delivery and installation services and industrial processing equipment.
"Small businesses are the lifeblood of our communities, and they've really been put through the wringer over these past few years between the pandemic shutdowns and skyrocketing costs. They shouldn't be getting hammered by overreaching government bureaucrats, too," Mueller said. "Our solution will put an end to the unfair taxes and unnecessary legal hurdles."
House Bills 4039, 4137, and 4253 will clarify Michigan law and exempt delivery and installation services from sales and use taxes if the charges are listed separately from the product on an invoice. HBs 4054 and 4055 will also clarify that sales and use taxes do not apply to industrial processing equipment used on aggregate materials, such as sand, gravel, crushed stone, and recycled asphalt.
Small businesses have endured costly and time-consuming legal action contesting the Michigan Department of Treasury's assessments related to the delivery, installation, and industrial processing exemptions; both legislative packages require Treasury to drop pending action against these businesses.
The measures now advance to the Michigan Senate for further consideration.
###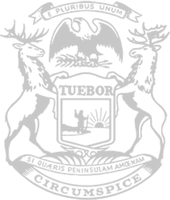 © 2009 - 2023 Michigan House Republicans. All Rights Reserved.
This site is protected by reCAPTCHA and the Google Privacy Policy and Terms of Service apply.