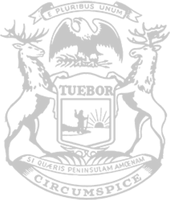 Rep. Mueller: Michigan drivers will now have extended time to renew licenses, registrations
State Rep. Mike Mueller's plan to extend the time Michigan drivers have to renew their licenses and vehicle registrations was signed into law Wednesday.

During the ongoing pandemic, Secretary of State offices have not had the capacity to renew key documents and identification. Because of this, people have been unable to renew through no fault of their own. The changes brought forth by Mueller offer peace of mind to people during unprecedented times in our state.

"With all of the financial, emotional, and physical challenges the people of Michigan have endured this year, they shouldn't also be forced to pay late fees or penalties because they have been unable to renew their licenses or registrations by no fault of their own," said Mueller, a former Livingston County sheriff's deputy. "People throughout Michigan have voiced concerns to me and to my colleagues in the Legislature about license and registration renewals. This extension offers needed peace of mind for Michigan residents and clarity for law enforcement."

Mueller's plan will benefit law enforcement as well because it offers a clear explanation for what's valid until when and what's out-of-date as officers conduct stops and keep Michigan's roadways safe.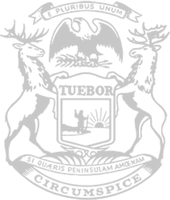 © 2009 - 2021 Michigan House Republicans. All Rights Reserved.
This site is protected by reCAPTCHA and the Google Privacy Policy and Terms of Service apply.