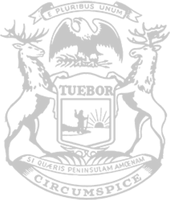 Rep. Meerman supports extending COVID-19 emergency order through April
Lawmaker says additional clarity still needed from governor
State Rep. Luke Meerman today supported extending Michigan's state of emergency order related to coronavirus through the end of April, but said the people of Michigan deserve clarity and a more pragmatic approach to who is allowed to work.
"Many people are out of work because of the emergency order," Meerman said. "And business owners continue to be confused because the governor's office has not been clear on what is considered essential and non-essential. I urge Gov. Gretchen Whitmer to provide better clarity through this pandemic, so that families aren't left in the dark."
Meerman said he is very concerned for small businesses because there seems to be no real plan in place to get people back to work, creating additional uncertainty. He is looking for real changes to the current state of affairs. There are many jobs that can be safely done without increasing the risk to transmission of coronavirus, he said, and these are what we need to consider.
"I am focused on protecting people from COVID-19 and recommend everyone follow appropriate guidelines, such as washing your hands." Meerman said. "But I also recognize the governor's emergency powers are putting people out of work, and many of these employees would be able to fulfill their job requirements while still maintaining social distancing. As we move forward, I hope Gov. Whitmer gives us all more answers, considering she has taken little input from the legislature on decisions affecting our entire state."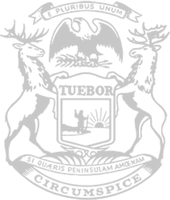 © 2009 - 2021 Michigan House Republicans. All Rights Reserved.
This site is protected by reCAPTCHA and the Google Privacy Policy and Terms of Service apply.