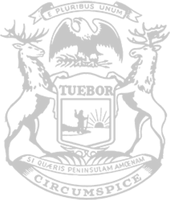 Rep. Meerman, Sen. Victory support parents in fight to overturn Ottawa County mask mandate
RELEASE
|
September 21, 2021
State Rep. Luke Meerman and state Sen. Roger Victory today voiced their support of local parents in their fight to legally overturn the Ottawa County Health Department mask mandate for K-6 students.
Meerman and Victory say they stand behind parents and their right to choose what is best for their own children.
"The idea that one health director, without the people's voice via their elected commissioners, can determine what is the county's health response is antithetical to our democracy," said Meerman, of Coopersville. "The people's voice is not being heard as the process has been allowed to play out thus far. We intend to bring the people's voice back to the table."
"The Health Department is singling out Ottawa County's children with these mandates," said Victory, of Hudsonville. "No other gathering place, business, or public entity is being targeted the way our schools currently are. We cannot sit by and let the most vulnerable and impressionable segment of our population be subjected to continued authoritarian overreach. These decisions must be left to informed individuals to decide what is best for themselves and their families."
The Ottawa County Health Department announced its student mask mandate on Aug. 20. Days later, more than 1,000 parents and guardians appeared before officials at the county offices in West Olive calling for a reversal of the mandate.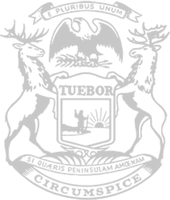 © 2009 - 2022 Michigan House Republicans. All Rights Reserved.
This site is protected by reCAPTCHA and the Google Privacy Policy and Terms of Service apply.