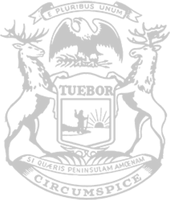 Rep. Meerman highlights Democrats failed education policies as Michigan kids head back to school
As Michigan students embark on the 2024 school year, state Rep. Luke Meerman (R-Coopersville) is holding Democrats accountable for policy changes that are harmful to Michigan students and parents.
The West Michigan representative said, first and foremost, that transparency in education has been stripped from parents. Earlier this year, Lansing Democrats in majority repealed the A-F school grading system, which parents used to determine the school their students will attend. Meerman said eliminating this useful tool deprives parents of crucial information concerning their students' schools.
"As a father of school-aged children, I believe parents and guardians are entitled to know how their children's schools are performing," Meerman said. "Parents need transparency and I will continue to push for greater transparency from our schools."
Meerman also said more needs to be done to address and improve Michigan's suffering reading scores. In January, Michigan was ranked 43rd in fourth-grade reading by a national study – a significant step down from the state's 2019 ranking of 32nd in the nation. That same month, Lansing Democrats introduced legislation to repeal the state's third-grade reading requirement. Meerman said the misguided effort damages educational standards and fails to prepare Michigan students for success.
As the former leader of the bipartisan House School Safety Task Force in 2022, Meerman said he also has significant concerns about school security and mental health resources available to students after Democrats eliminated critical funding for school resource officers by lumping all school safety appropriations together in the state budget recently signed into law by Gov. Whitmer. Prior to the budget's passage, Meerman pushed to provide more guidance to schools regarding safety and mental health expenditures rather than forcing administrators, who are not experts in security or mental health care, to make those decisions.
"School resource officers keep our students safe, plain and simple," Meerman said. "After closely examining our state's school safety needs last year, I know how crucial their presence and involvement are in our schools. Now, schools will sadly be forced to decide whether they wish to fund necessary school safety improvements or hire a resource officer to protect their students. The budget aimlessly throws money at the school safety issue, hoping it will solve itself. That simply won't happen."
Meerman said throwing money at issues to bolster political posturing is a trend amongst the Legislature's Democrat caucus. He pointed to another school aid budget decision that funded expensive "green" school busses that are not reliable for Michigan's many rural communities and numerous other special projects for select schools, instead of directly investing an additional $1,400 per pupil for every Michigan student.
"The state started the year with an unprecedented budget surplus that should have been funneled directly to students to set them up for success," Meerman said. "Instead, liberal lawmakers favored funding projects that would add woke talking points to their stump speeches come campaign season. It's all smoke and mirrors – not what's best for our kids."
###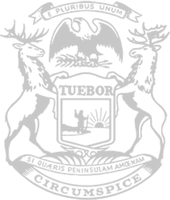 © 2009 - 2023 Michigan House Republicans. All Rights Reserved.
This site is protected by reCAPTCHA and the Google Privacy Policy and Terms of Service apply.