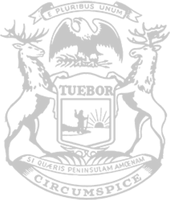 Rep. Martin votes to help ease burdens for military families who move to Michigan
Occupational licensing reciprocity plan approved by Michigan House
State Rep. David Martin today voted to help military families secure employment when they move to Michigan.
Martin, of Davison, said the plan would make it easier for military family members' professional and occupational licenses to be accepted in Michigan when service members are transferred to the state or when veterans and service members return home from overseas.
"Military families make tremendous sacrifices to serve our country – not the least of which are sudden moves to new locations," Martin said. "This important change would ease the transition for military spouses who work in sectors that require an occupational license, like health care, skilled trades and many other industries, and help them quickly find jobs in Michigan."
House Bills 4376-77 would allow family members of active duty military personnel and veterans with out-of-state professional licenses to be issued Michigan licenses without examination if they meet certain criteria. The measures would apply to active military and veterans, their spouses, surviving spouses, children, and surviving children under 26 years old.
Protections for the public are built into the plan. For example, the license or registration must be in good standing and the holder must demonstrate competency in their profession through education, training or work experience. When applicable, criminal background checks and other processes – if already required for a specific profession in Michigan – would be maintained.
Martin, an Air Force veteran who previously served as Mott Community College's veteran services coordinator, said the practical changes will help military families adapt to their new communities more quickly – and benefit the entire state as they bring much-needed skills to Michigan.
"Moving back to Michigan after being stationed across the country – or, in some cases, on the other side of the world – can be extremely stressful," Martin said. "I'm committed to making sure our military families have as smooth of a transition as possible, and that no one goes without a job for a long period of time because of government red tape."
House Bills 4376-77 now advance to the Senate for further consideration.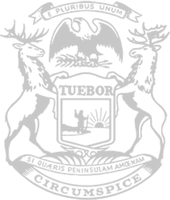 © 2009 - 2022 Michigan House Republicans. All Rights Reserved.
This site is protected by reCAPTCHA and the Google Privacy Policy and Terms of Service apply.