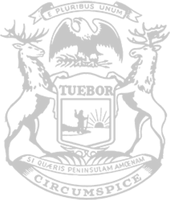 Rep. Martin to help lead Workforce, Trades and Talent Committee
State Rep. David Martin has been appointed by Speaker Jason Wentworth to serve as vice chair of a new House committee focused on developing a cutting-edge workforce and fostering the development of Michigan's businesses, students, employees and trade communities.
Martin, of Davison, said he will represent his community well on the House Workforce, Trades and Talent Committee by drawing from his working-class values and the knowledge he gained about the skilled trades while serving as a veteran services coordinator at Mott Community College.
"There are thousands of great-paying jobs in our state – we just need to remove the barriers that stand in the way and help residents access the skills they need to fill these positions," Martin said. "I'm going to approach this with our Genesee County values in mind and look for solutions that put more people to work, increase the paychecks people take home, and remove government red tape."
In addition to focusing on empowering people through skill-trades training and education, the Workforce, Trades and Talent Committee will work closely with businesses, community colleges, universities, and leaders in regulated occupations to identify and remove barriers that impede their ability to support Michigan's workforce.
Martin – an Air Force veteran – will also serve on House committees related to Energy, Commerce and Tourism, and Military, Veterans and Homeland Security.
Residents may contact Martin's office via email at [email protected] or call (517) 373-7557.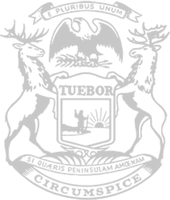 © 2009 - 2021 Michigan House Republicans. All Rights Reserved.
This site is protected by reCAPTCHA and the Google Privacy Policy and Terms of Service apply.