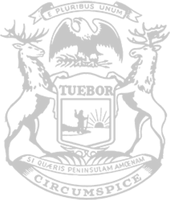 State Rep. David Martin, right, is sworn in for his second term in office by House Clerk Gary Randall. Martin's wife, Grace, joined him.
Rep. Martin sworn in for second term, encourages residents to contact new office
RELEASE
|
December 30, 2022
Office hours will be held in Burton, Goodrich during January
State Rep. David Martin today announced his new office will be open to serve people in portions of Genesee and Oakland counties starting in January.
Martin, R-Davison, said his new office will be located at S-1087 in the Anderson House Office Building, across the street from the state Capitol. Constituents will be able to call his new office at (517) 373-0826. He will continue to receive email at [email protected], and mail should be addressed to Martin at S-1087 House Office Building, P.O. Box 30014, Lansing, Michigan 48909.
"My goal is to continue to make our community a better place to live, work, and retire," Martin said. "I can't do that if I don't listen to the issues that matter most to local families. I encourage everyone to contact me with any questions, concerns, or ideas they might have. I also have an experienced team, with roots in our local community, who will continue to provide excellent and responsive service to residents navigating state government. If you need help with a state program, my office is only a phone call or an email away."
In addition to serving constituents through his Lansing office, Martin will continue hosting accessible, regular office hours in the community. Local office hours are an opportunity for residents to meet face-to-face with the representative and share their thoughts, questions, and concerns. The meetings are open to the public, and no appointment is necessary to attend.
His January office hours will take place Friday, Jan. 20, at the following times and locations:
10 to 11:30 a.m. at J&S Scotti's Coney Island, 5522 Lapeer Road in Burton; and
1:30 to 3 p.m. at Cranberries Café, 10250 Hegel Road in Goodrich.
Martin's office location and phone number are changing in January because he will represent the 68th House District following the redistricting process that created new legislative districts for the next decade. The new 68th District spans southeast Genesee County, including Davison, Davison Township, Grand Blanc, Atlas Township, Goodrich, the majority of Burton, and parts of Grand Blanc Township and Genesee Township. It also includes Groveland Township in Oakland County.
###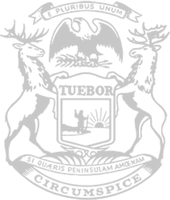 © 2009 - 2023 Michigan House Republicans. All Rights Reserved.
This site is protected by reCAPTCHA and the Google Privacy Policy and Terms of Service apply.