Rep. Martin, Michigan House approve plan to honor Blue Star Mothers with annual recognition
State Rep. David Martin today helped lead the Michigan House in approving a plan to annually recognize Blue Star Mothers of America, an organization founded in Flint in 1942.
House Bill 4047, co-sponsored by Martin, would designate February 1 of each year as Blue Star Mothers Day in Michigan.
"Being a veteran from Genesee County, I know the significance of the Blue Star Mothers," Martin said. "The important work they do to support the men and women serving overseas and our veterans here at home deserves recognition."
Blue Star Mothers of America was founded after 300 mothers of World War II service members first met at the Durant Hotel in Flint on Feb. 1, 1942 – eight weeks after the attacks on Pearl Harbor. The group received media attention and the idea spread rapidly, with Blue Star Mothers groups quickly popping up across the country.
Blue Star Mothers still play an active role in boosting the morale of the men and women who serve. They pack and ship thousands of care packages every year to service members deployed overseas. They also volunteer to help homeless veterans, provide support for wounded warriors, visit hospitalized veterans, honor fallen heroes during funeral services, and offer a compassionate community for the loved ones of those serving in harm's way.
Earlier this year, Martin sponsored a resolution declaring Feb. 1, 2023, as Blue Star Mothers Day in Michigan – but Martin said he wants to make sure the significance of this organization is recognized year after year.
Kathy Barnes, a past president of the Michigan Department of Blue Star Mothers of America, has been advocating for a state day of recognition for more than a decade.
"We are the only historic, congressionally chartered military support organization to be founded in the state of Michigan," Barnes recently told the House Government Operations Committee. "To ask for an annual permanent day of recognition is really a small thing after 81 years of serving our military and veterans. We only wish to appear on the state calendar. We don't ask for a day off of work, recognition from FTD or from Hallmark."
House Bill 4047 now advances to the Senate for further consideration.
###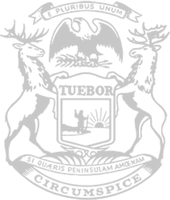 © 2009 - 2023 Michigan House Republicans. All Rights Reserved.
This site is protected by reCAPTCHA and the Google Privacy Policy and Terms of Service apply.