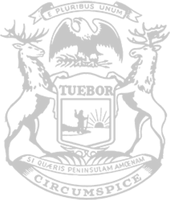 Rep. Martin: House budget measures address student learning loss, workforce development
State Rep. David Martin this week voted for a state budget plan designed to help Michigan students and workers thrive.
Martin, of Davison, said the budgets make significant investments in programs to address student learning loss and help workers acquire the skills they need to launch their careers.
The House plan contains significant funding to support students, including about $100 million in summer credit recovery programs and learning pods to help kids who have fallen behind.
"Parents will be able to tap into these funds to get their kids help over the summer months, so they can catch up in the areas where they fell behind academically during the pandemic," Martin said.
The House's K-12 budget includes an equal per-pupil foundation allowance of $9,000 per student. The plan also invests more than $500 million for teacher recruitment/retention, $300 million in school safety initiatives and more resources for rural transportation.
The House plan also continues efforts to train Michigan workers for high-demand jobs. The budget uses $155 million in federal COVID relief to expand the Reconnect program, which provides scholarships to adults who go back to school to earn an associate degree or skilled trades certification. New requirements will offer opportunities to adults as young as 21 and ensure participating community colleges make the best use of students' prior life experience. The House invests more in apprenticeship programs, and Going PRO funding is maintained. Another $30 million would assist business incubator efforts to create jobs around the state.
"Helping students and workers sharpen their skills so they can land well-paying jobs and advance their careers is a top priority," Martin said. "This budget proposal keeps us moving in the right direction."
Martin said the plan approved by the House this week also leaves room for $1 billion in tax relief, with the specifics to be decided soon.
The House budget measures now advance to the Senate for further deliberation.
###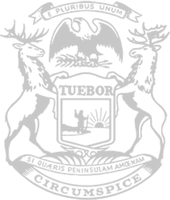 © 2009 - 2023 Michigan House Republicans. All Rights Reserved.
This site is protected by reCAPTCHA and the Google Privacy Policy and Terms of Service apply.