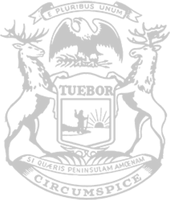 Rep. Martin, House approve funds for new state park at 'Chevy in the Hole'
State Rep. David Martin and the Michigan House today approved a plan to fund a new state park in Genesee County.
Martin, of Davison, said $30.2 million for the state park planned for Flint is included as part of a $4.8 billion overall infrastructure and COVID-19 relief plan approved by the House today.
"Families in our community have dreamed for a long time of having a statewide recreation destination in their backyard – another place where they can safely ride their bikes, teach their kids to fish or kayak, and just enjoy nature," Martin said during a speech before the vote. "Although Genesee County already has 11,000 acres of parks where we can 'Get Away, Right Away,' local leaders and dedicated volunteers have worked for more than a decade to make a downtown park a reality, transforming the massive concrete lot created by the shutdown of the former Chevy in the Hole factory complex into a beautiful greenspace that is ready to bloom into a fantastic recreation space."
The new state park will be anchored at Chevy Commons and expand along the Flint River corridor to seamlessly connect the park to local neighborhoods, businesses and institutions such as the University of Michigan-Flint, Kettering University, Flint Farmers' Market, Flint Cultural Center Campus and Iron Belle Trail.
The Department of Natural Resources will engage with local officials, other local community partners, and Genesee County residents to develop a park that reflects the community's values and desires. Potential project examples include developing non-motorized trails, unique playscapes, and accessible open spaces, as well as softening the shoreline of the Flint River to accommodate access to canoe/kayak launches and fishing platforms.
"I would like to thank the Genesee County Planning Commission, Genesee County Parks and Recreation, Genesee County Land Bank, Flint River Watershed Coalition, Mott Foundation, Kettering University, DEGLE, and so many others for their unwavering leadership and support," Martin said. "This has been a long time coming."
###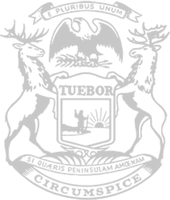 © 2009 - 2022 Michigan House Republicans. All Rights Reserved.
This site is protected by reCAPTCHA and the Google Privacy Policy and Terms of Service apply.