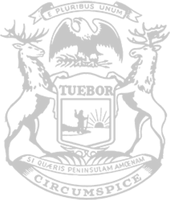 Rep. Martin: Governor risks Michigan jobs in quest to shut down Line 5, tunnel project
State Rep. David Martin today praised Enbridge's decision to fight back against the governor's overreach and proceed with work to construct a state-of-the-art tunnel to bury Line 5 deep under the Straits of Mackinac.
Enbridge Energy, in a letter to Gov. Whitmer today, said the governor doesn't have the authority to revoke its easement for Line 5 – and the dual lines are in full compliance with the federal safety standards that govern them. The company says the pipelines will continue to operate safely until they are replaced upon completion of the tunnel project.
"The governor's quest to shut down Line 5 and prevent the construction of the tunnel is dangerous – and it would have horrible consequences felt by families and industries all across our state," Martin said. "The fuel Line 5 delivers to refineries downstate supports hundreds of good-paying, skilled-trades jobs and supplies affordable diesel, gasoline and propane to residents and businesses."
In addition to the many union jobs supported by the operation of the pipeline, Martin said construction of the tunnel will create thousands of Michigan jobs.
"Constructing the multiuse utility tunnel under the Straits of Mackinac is a great long-term solution," Martin said. "It's a safer option that creates and protects jobs and ensures Michigan families continue to have access to affordable and reliable energy – and it's happening without costing taxpayer's money. It's time for the governor to get out of the way."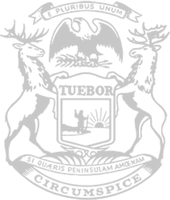 © 2009 - 2021 Michigan House Republicans. All Rights Reserved.
This site is protected by reCAPTCHA and the Google Privacy Policy and Terms of Service apply.