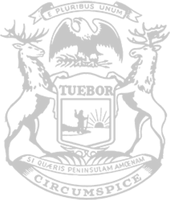 Rep. Markkanen: New law eliminates unnecessary hurdles for auto mechanics
Specialty licenses will no longer be required to work on pickup trucks
Auto mechanics will no longer have to earn a specialty license to work on large pickup trucks in Michigan, thanks to a plan spearheaded by state Rep. Greg Markkanen that was signed into law today.
Markkanen, of Hancock, said his plan updates state law to more accurately reflect the larger size of modern pickup trucks and make sure a special certificate is not required to service a pickup.
Mechanics will still be required to have a special certification to work on larger commercial trucks, which typically have more advanced components.
"Under the old law, any vehicle weighing more than 10,000 pounds was classified as a heavy-duty truck and a mechanic could not work on it without a special certificate," Markkanen said. "The problem is, it's not uncommon for modern pickup trucks to weigh more than 10,000 pounds. That meant Michigan mechanics had to have a heavy-duty certification to work on these trucks – even though and the engines, transmissions and other components are not any different than the mechanics in smaller cars and trucks."
For example, Chevrolet Silverado 3500 HD truck models produced between 2001 and 2019 weigh between 10,000 and 13,020 pounds. Models of the Ford F-350 produced between 1999 and 2019 weigh between 10,000 and 14,000 pounds.
Markkanen said the situation was causing problems for auto repair shops of all sizes.
"Small shops were forced to turn heavier pickup trucks away if they didn't have a special heavy-duty mechanic on duty, and heavy-duty certified mechanics in larger shops were pulled away from work on legitimate heavy-duty trucks to perform a routine work on pickup truck," Markkanen said. "Our state laws should not put undue burdens like these on Michigan workers. I'm glad we were able to solve this problem with a common-sense reform."
House Bill 5194 – now Public Act 300 of 2020 – updates the definition of a heavy-duty truck to include any vehicle with a weight rating of more than 14,000 pounds. With this change, a special certificate would no longer be needed to work on pickup trucks that weigh between 10,000 and 14,000 pounds.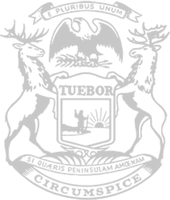 © 2009 - 2021 Michigan House Republicans. All Rights Reserved.
This site is protected by reCAPTCHA and the Google Privacy Policy and Terms of Service apply.