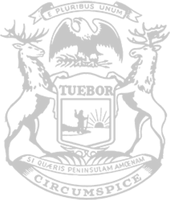 Rep. Markkanen: Natural Resources Trust Fund plans bring opportunities, advancement to U.P.
State Rep. Greg Markkanen, of Hancock, today voted to advance multiple recreational projects within legislation that will make key improvements to communities in Michigan's Upper Peninsula.
The project recommendations are part of a wide-ranging Natural Resources Trust Fund proposal moving through the Legislature. House Bill 4469 allocates nearly $38 million for various projects, including 30 acquisition projects across the state and 46 development projects in the form of grants. The Michigan Natural Resources Trust Fund Board initially approved the projects in December.
"We can promote the beautiful landscape our Upper Peninsula has to offer by making key investments in it," Markkanen said. "These plans improve recreation for outdoorsmen, families and tourists. I'm pleased to help see them through in the Legislature."
A total of $111,300 in the plan will go toward a renovation at Norrie Park and the Montreal River Water Trail in Ironwood.
In Houghton County, a total of $300,000 would be devoted to bridge development at the Sturgeon River Sloughs. Markkanen noted the project will work to replace a bridge that was damaged during the catastrophic flood event in June 2018. During the winter months, the bridge is the singular connection between the north and south sections of Snowmobile Trail #15 between Baraga and Chassell – and restoring it will make these areas more accessible for hunters, trappers and anglers.
A total of over $3 million would go toward forest expansion in Gogebic County. This includes the acquisition of 4,000 acres of land within the existing 50,000-acre forest – and allows the Gogebic County Forest Program to manage resources more effectively to meet wildlife habitat goals of the Department of Natural Resources. The forest supports local communities through industry and the cultivation of wildlife.
An additional $100,000 will go toward the acquisition of three acres of lakefront property at Sandy Beach on Lake Superior in Ontonagon Township. The site will allow increased swimming, fishing and beachgoing opportunities.
Money in the Natural Resources Trust Fund comes from the development of minerals on state land – not general tax money – and is distributed on an annual basis in partnership with local governments. The money must be used for acquisition or recreational development projects, according to the Michigan Constitution. The trust fund program dates back to the 1970s.
The recommendations within HB 4469 advance to the Senate for further consideration.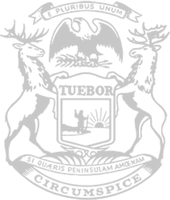 © 2009 - 2021 Michigan House Republicans. All Rights Reserved.
This site is protected by reCAPTCHA and the Google Privacy Policy and Terms of Service apply.