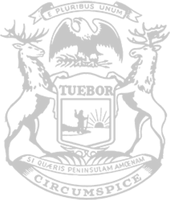 Rep. Markkanen helps advance needed government transparency measures through Michigan House
State Rep. Greg Markkanen today voted to advance landmark reforms making state government more transparent to the people it represents.
House Bills 4383-92 work to shore up gaps in Michigan's Freedom of Information Act. The offices of the governor, lieutenant governor and the Legislature are currently not included under FOIA, making it difficult for the public to view records and information from their elected officials and state departments.
The measures remove exemptions in FOIA for the governor and lieutenant governor while creating the Legislative Open Records Act to establish increased transparency in the Legislature.
"This past year has shown us how important it is for people to have a government that is transparent and accountable to them," said Markkanen, of Hancock. "Gov. Gretchen Whitmer has made many wide-ranging, unilateral decisions in response to COVID-19. But the people who those decisions are impacting have no way of reviewing how those decisions came to be or who was involved in making them. Government transparency has been something that Michigan has struggled with for several years. This is a much-needed, uniform standard for our state."
Markkanen noted each of the bills within the legislative package received unanimous, bipartisan support. The plans align with Sunshine Week, an initiative to promote the importance of open government. Sunshine Week first began in 2005 and occurs each year in mid-March – March 14-20 of this year – while also coinciding with National Freedom of Information Day on March 16.
HBs 4383-92 will now move to the Senate for further consideration.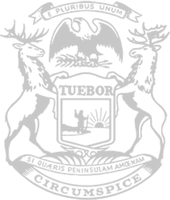 © 2009 - 2021 Michigan House Republicans. All Rights Reserved.
This site is protected by reCAPTCHA and the Google Privacy Policy and Terms of Service apply.