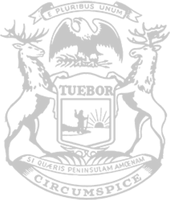 Rep. Markkanen: Disregard for taxpayer dollars unacceptable in latest UIA fraud report
State Rep. Greg Markkanen today said the Legislature will continue to review the rampant fraud discovered at Gov. Gretchen Whitmer's Unemployment Insurance Agency to better protect Michigan taxpayers.
A recent report from Deloitte disclosed UIA paid out an estimated $8.5 billion in fraudulent claims – on top of nearly $4 billion in ineligible payments discovered by the Auditor General in a November 2021 performance audit. UIA has confirmed the total disclosed in the report. The report noted 22 percent of unemployment aid payments went to fraud and intentional misrepresentation.
"This was money squandered – and there is documented evidence that decisions by Gov. Whitmer's administration directly led to it," said Markkanen, of Hancock. "It's important as we go into the new year to continue examining what went wrong and develop solutions to ensure this level of ineptitude doesn't impact hard-working taxpayers across the U.P. again."
The Auditor General examined the state's Pandemic Unemployment Assistance (PUA) process, including application and eligibility criteria that was not federally compliant. The state's Unemployment Insurance Agency paid roughly $3.9 billion in improper benefits after including the incorrect criteria and continued to include it on its pandemic assistance application for nine months after it was first warned by the U.S. Department of Labor.
The performance audit disclosed that a variety of actions and inaction by UIA senior leadership during COVID-19 contributed to a problematic "tone at the top" and corresponding mistakes. The agency also disabled fraud detection tools and reassigned fraud investigation personnel, which merely amplified the problem.
"It is important that we continue to examine these missteps to provide accountability to taxpayers," Markkanen said. "Without this crucial oversight involving these reports and audits, that accountability would not exist."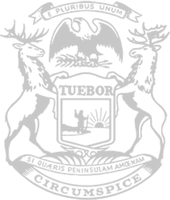 © 2009 - 2023 Michigan House Republicans. All Rights Reserved.
This site is protected by reCAPTCHA and the Google Privacy Policy and Terms of Service apply.