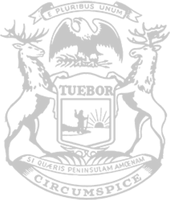 Rep. Markkanen blasts governor for hypocrisy, welcomes new guidelines for businesses
State Rep. Greg Markkanen today said recently updated epidemic rules from the state's Department of Health and Human Services were long overdue, and that small businesses and livelihoods are now closer to re-emerging from burdensome orders in response to COVID-19.
Requirements that restaurants and bar tables be limited to six people with each table being six feet apart will be dropped June 1 as part of the announcement. This follows a May 15 epidemic order extending the guidelines for tables and social distancing.
Markkanen, of Hancock, said the timing of the announcement was suspect given Gov. Gretchen Whitmer's appearance with a large group in close proximity at a basement bar in East Lansing over the weekend. Whitmer apologized for what she called a "mistake" on Sunday after several news reports disclosed the gathering.
"I've heard from many bar and restaurant owners across the western U.P. who have been putting up with these orders and trying to adhere to them – despite case counts in their counties being extremely low compared to the rest of the state," Markkanen said. "I imagine they felt swindled when they saw the governor with a dozen other people and tables crammed together just a few miles from where she has extended orders threatening their livelihoods.
"I'm relieved our local businesses now have more freedom while they still work to keep their customers and staff safe. I just wish it didn't take more blatant hypocrisy from Gov. Whitmer to get us there. The Legislature has long been calling for our state to re-open. It's past time."
The gathering comes as details continue to emerge regarding a trip to Florida Whitmer took in March – while cautioning Michigan residents about traveling for spring break. Two Whitmer aides also traveled during a surge of COVID-19 cases in the state.
In addition to the relaxed rules for restaurants and bars, the Michigan Occupational Health and Safety Administration also announced they will no longer pursue making COVID-19 workplace rules permanent. Concerns that burdens would continue to be placed on small businesses throughout the state were communicated to legislators over the past several weeks prior to the announcement, Markkanen said.
"The Legislature collected more than 5,000 public comments in opposition to these rules and Gov. Whitmer and her administration finally listened to them," Markkanen said. "It was past time for the administration to stop policing people trying to support themselves and their families, and instead offer a helping hand by speeding up their road to recovery."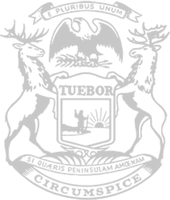 © 2009 - 2021 Michigan House Republicans. All Rights Reserved.
This site is protected by reCAPTCHA and the Google Privacy Policy and Terms of Service apply.