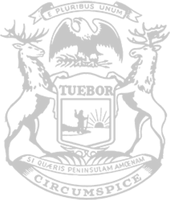 Rep. Kunse expresses frustration with governor's plan to hike taxes, Democrat's unwillingness to reach across the aisle
State Rep. Tom Kunse today expressed his frustration with Gov. Whitmer and Lansing Democrats for actively seeking to block an automatic income tax cut that would otherwise take effect this year, helping working families and small businesses.
"Inflation is still rampant, and the costs of essentials are still increasing," said Kunse, of Clare. "The governor and Democrats in the Legislature are acting as if these problems have vanished. On the contrary, folks in my community are still struggling to make ends meet. We have a state surplus of over $8 billion, and instead of returning some of this to hardworking Michiganders like the Republicans proposed, the Democrats instead want to hand out hundreds of millions of dollars to major corporations.
"The governor and Lansing Democrats are actively circumventing an automatic tax cut by shifting money around, with no transparency to the public, just to appease large companies. This is not how government should be run, and this is not why I was elected here to Lansing. I am here to represent the best interests of those in my community, and to make sure their tax dollars are spent wisely. We must deliver immediate tax relief, because we have the ability and a fair plan in place to do so. I will continue to fight the Democrat's maneuver to hike taxes for the sake of all Michiganders. The governor must come back to reality and tackle the critical needs of residents in her own state."
A law passed by the Republican-led Legislature in 2015 is expected to trigger an automatic cut to the individual income tax rate this year. The cut will be triggered because general fund revenues significantly outpaced inflation year over year, but the governor has proposed a plan to lawmakers that could prevent the trigger by retroactively diverting revenues from the general fund into the Strategic Outreach and Attraction Reserve (SOAR), which is used to fund corporate projects. The plan would jeopardize the automatic tax cut while undermining key accountability procedures that were originally established for SOAR, said Kunse.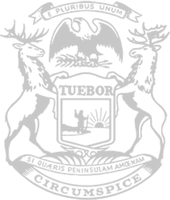 © 2009 - 2023 Michigan House Republicans. All Rights Reserved.
This site is protected by reCAPTCHA and the Google Privacy Policy and Terms of Service apply.