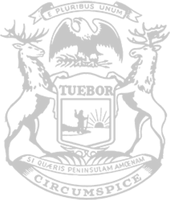 Rep. Johnson announces new web form for people receiving unemployment eligibility letters
Legislator invites people across Michigan to share their experiences
House Oversight Committee Chairman Steve Johnson (R-Wayland) today said a new web form will help legislators examine recent problems surrounding the state's Unemployment Insurance Agency.
Roughly 650,000 federal pandemic unemployment assistance (PUA) claimants in Michigan have been asked to re-file information to make sure they're eligible. The qualification for PUA benefits – made available by the federal government to part-time workers and self-employed individuals who don't usually qualify for state aid – are now in question due to state-developed data that was rejected by the federal government.
Letters were sent by the agency in June informing claimants that if their eligibility determination changes, they may be forced to pay back benefits they received plus interest. Johnson has announced an in-depth investigation by the committee into UIA and its practices – looking into a pattern of mismanagement, incompetence and fraud that has plagued the state and residents over the past several months.
"We need to provide people with a voice and ensure those voices are heard. Right now, they've simply been handed a letter by the state and the onus is on them to make sure they don't owe the state any money because of the state's mistake," Johnson said. "Many people have questions about this. They are worried about being stuck with a bill and how a mistake like this could have possibly happened. The Oversight Committee is working to get answers and we'll continue to make sure that impacted people have a seat at the table."
The form includes a text field where people who received a letter can explain their situation along with their experiences interacting with the agency.
"This is about good customer service and a state agency operating in an efficient fashion," Johnson said. "UIA has not had a good track record recently in this regard and our committee will look to find effective solutions both for the present and the future."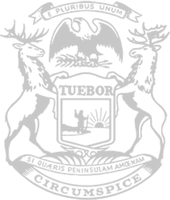 © 2009 - 2022 Michigan House Republicans. All Rights Reserved.
This site is protected by reCAPTCHA and the Google Privacy Policy and Terms of Service apply.