UIA Repayment Form
Michigan residents turned to the unemployment lines seeking help after the governor's emergency rules forced them out of work during the pandemic. People used their unemployment assistance as a lifeline to stay ahead of bills and keep food on the table for their families. Now, the state's already defective Unemployment Insurance Agency has said it made yet another costly mistake – and is telling the people of Michigan it's their problem. Through no fault of their own, residents may be forced to return money they've already spent.

Michiganders have suffered enough from UIA failures and House Republicans are committed to resolving this issue!
Have you received a letter from the UIA asking to re-file and re-submit for Pandemic Unemployment Assistance (PUA)? Share how this has impacted you below so that we can hold the UIA accountable for their actions. The information you provide will be sent to the House Oversight Committee.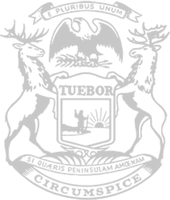 © 2009 - 2023 Michigan House Republicans. All Rights Reserved.
This site is protected by reCAPTCHA and the Google Privacy Policy and Terms of Service apply.