Rep. Johnsen announces Republican plan to correct broken child care program
Johnsen: 'We need proper oversight of this bureaucratic nightmare'
State Rep. Gina Johnsen (R-Lake Odessa) today announced a plan to correct issues affecting Michigan's child care subsidy program during a Republican press conference alongside Leader Matt Hall (R-Richland).
Reporting by the Detroit Free Press revealed several problems within the CDC process for determining eligibility changes and communicating them to parents and child care providers, which resulted in a loss of coverage for many families.
"Parents are being forced to pay child care bills they weren't prepared for," Rep. Johnsen said. "We have a responsibility as legislators to right the ship, and that's what we are doing today."
The Republican solution includes legislation requiring reimbursement for erroneous benefits within 15 days to child care providers who provided unpaid care or to parents who paid out of pocket. That plan also requires future eligibility change notices to be sent electronically and by postal mail in a timely manner.
The plan also calls on the Office of the Auditor General to investigate the situation. In a letter addressed to Auditor General Doug Ringler, Republican members requested a comprehensive review of the following:
Caseworkers giving eligibility information (including, but not limited to, the number of child care hours for which a family is eligible) to parents or providers that conflicts with official notice;
Erroneous termination or other change to a family's eligibility;
Delayed notice of a termination or other eligibility change to parents or providers;
The difficulty of getting information through the hotline (time spent on hold, days-long waits for a callback appointment, etc.); and
The lack of back payments to compensate for wrongful eligibility termination.
###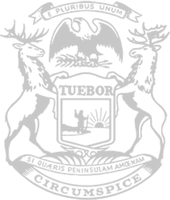 © 2009 - 2023 Michigan House Republicans. All Rights Reserved.
This site is protected by reCAPTCHA and the Google Privacy Policy and Terms of Service apply.