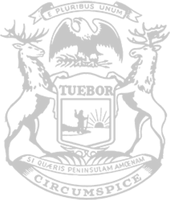 Rep. Hoadley votes to protect worker freedom, Michigan competitiveness
State Rep. Mike Hoadley this week voted to protect the rights of Michigan workers by standing against the repeal of the state's right-to-work law. Hoadley also voted against reenacting an anti-competitive prevailing wage requirement that will cost local taxpayers money and shortchange them on projects.
Current law prohibits labor contracts that require union dues or fees. A substitute to the repeal plan on the House floor proposed by Republicans would have allowed workers to bargain individually – preserving the ability to choose a path that bests suits their own interests. This substitute, however, was not adopted by Democrat majority.
"This is about protecting choice, not about de-emphasizing unions," said Hoadley. "If workers want to join or pay into a union, they should be free to do so. At the same time, if they have an issue with that process they shouldn't be threatened with their livelihoods."
Hoadley also voted against reenacting Michigan's expensive, anti-competition prevailing wage requirement, noting that it adds to taxpayer costs locally and does less for everyday services people rely on.
"This plan will cost taxpayers more for every single public works project that is completed with state funding," said Hoadley, who has familiarity with prevailing wage having served as mayor of Au Gres and Chair of Arenac Planning Commission prior to becoming a state legislator. "Money that could be spent paving more roads, helping our children learn, replacing old water lines or putting more police officers on patrol will instead be spent on higher rates for projects. This is going to stretch community budgets and hard-working taxpayers at a time when costs are already high."
The right-to-work repeal legislation is contained within House Bills 4004-05 and the prevailing wage requirement is contained within HB 4007. The plans advanced to the Senate for consideration.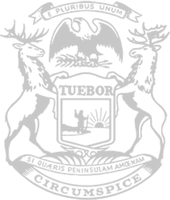 © 2009 - 2023 Michigan House Republicans. All Rights Reserved.
This site is protected by reCAPTCHA and the Google Privacy Policy and Terms of Service apply.